Blomberg Trucks -includes investment cast steel journal boxes,
brake cylinders, brake shoes, linkage, fully assembled
just add your wheels and axles                                                                   – $2450  pair
Gearbox assemblies – RTR motor assembly including axles and wheels   -$490  each
Blomberg Trucks Powered – RTR 24v gearboxes installed in trucks
Fully assembled and tested.  Just wire up and run.                                      -$4200 pair
–With working Air Brakes                                                                             –$4400 pair
Blomberg Parts:
All parts are Investment Cast 1030 Steel and easy to weld.  No machining required!
-Weld-Together Kit:                             $1,400 set
Qty 4 sets.  Enough to make one locomotive. Includes Bolster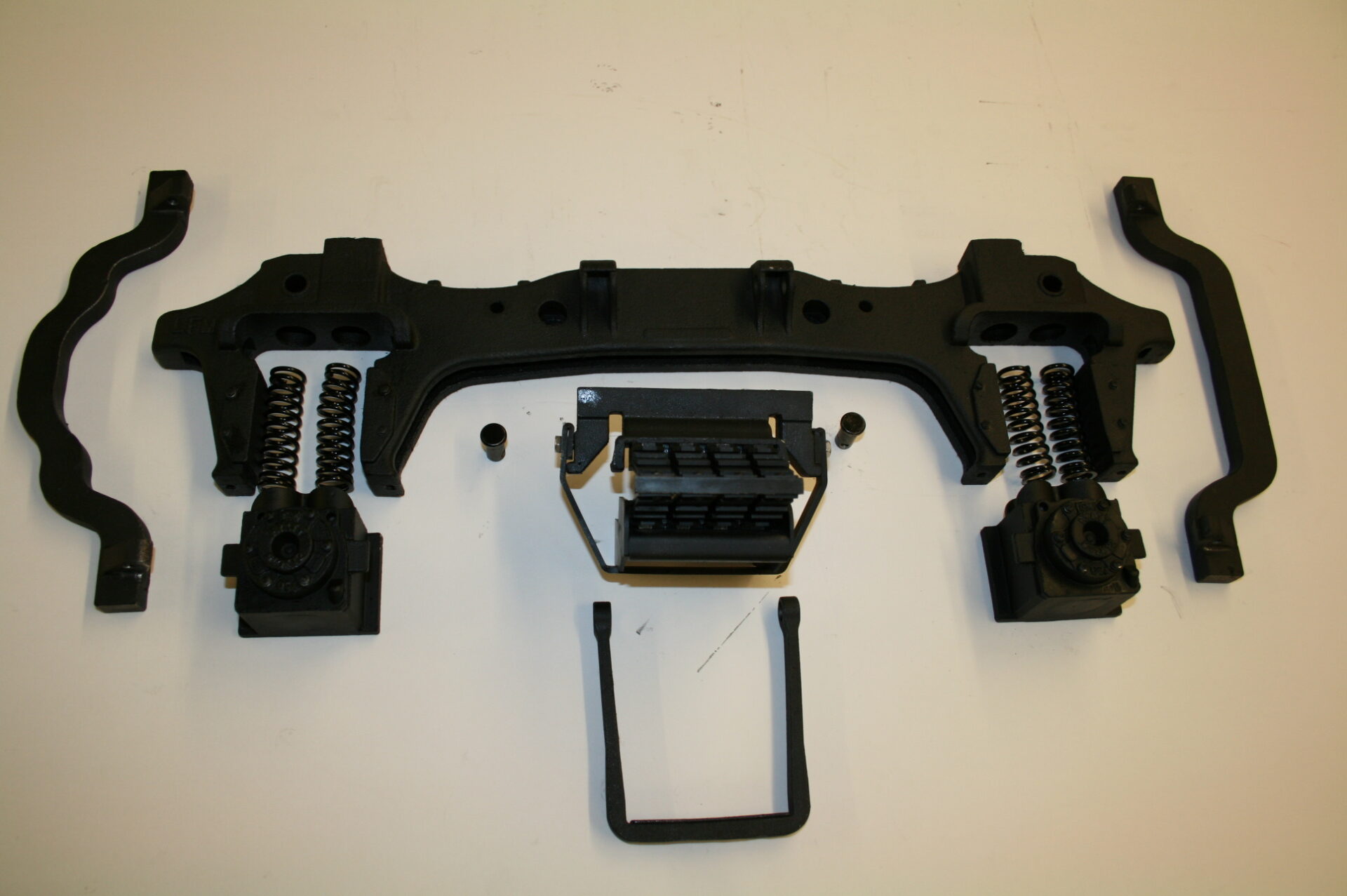 -Full Side Frame assembly                 $325 each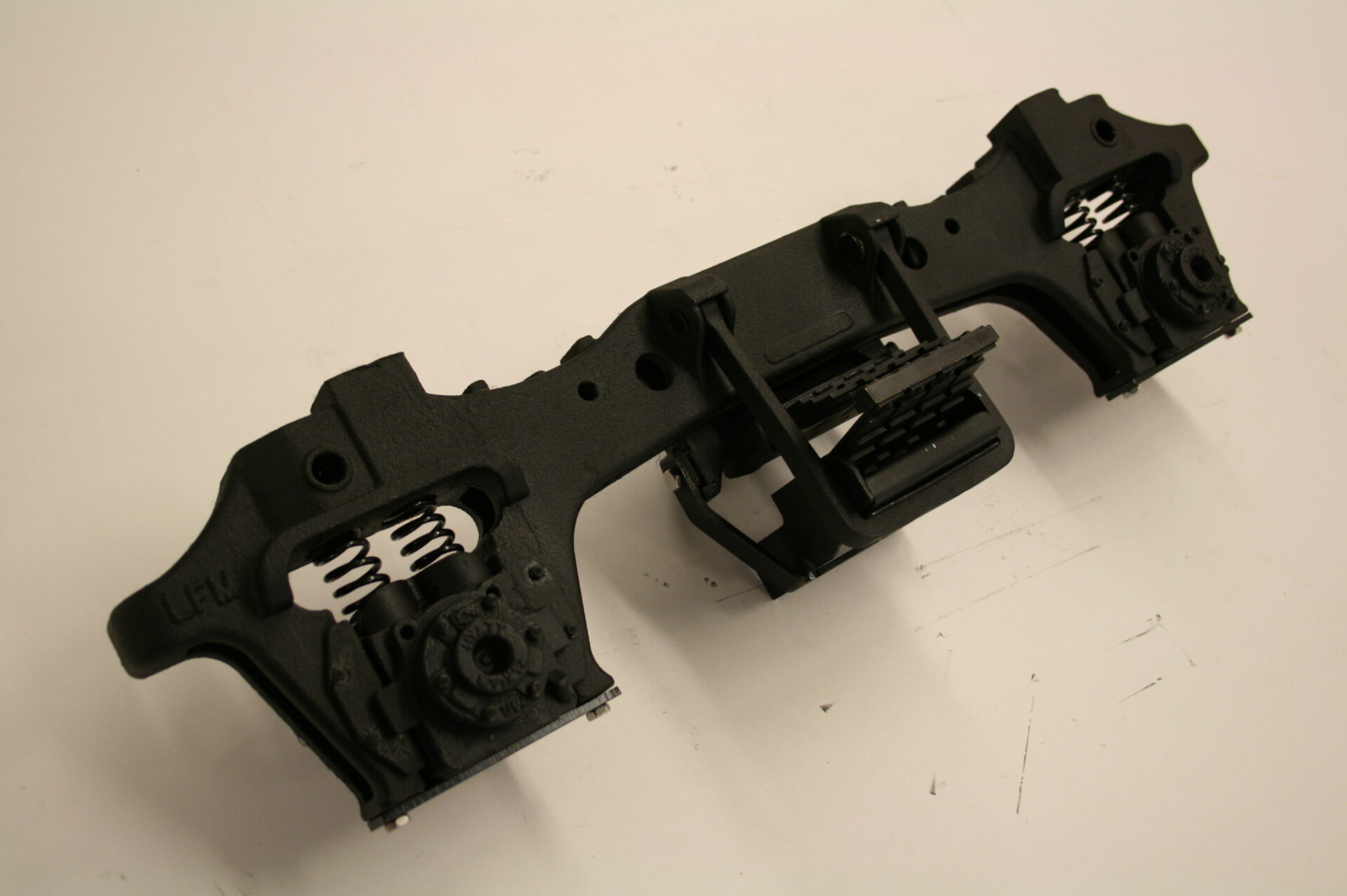 -Set of brake rigging for one locomotive.  $550 set
Can be made functional with Clippard air cylinders.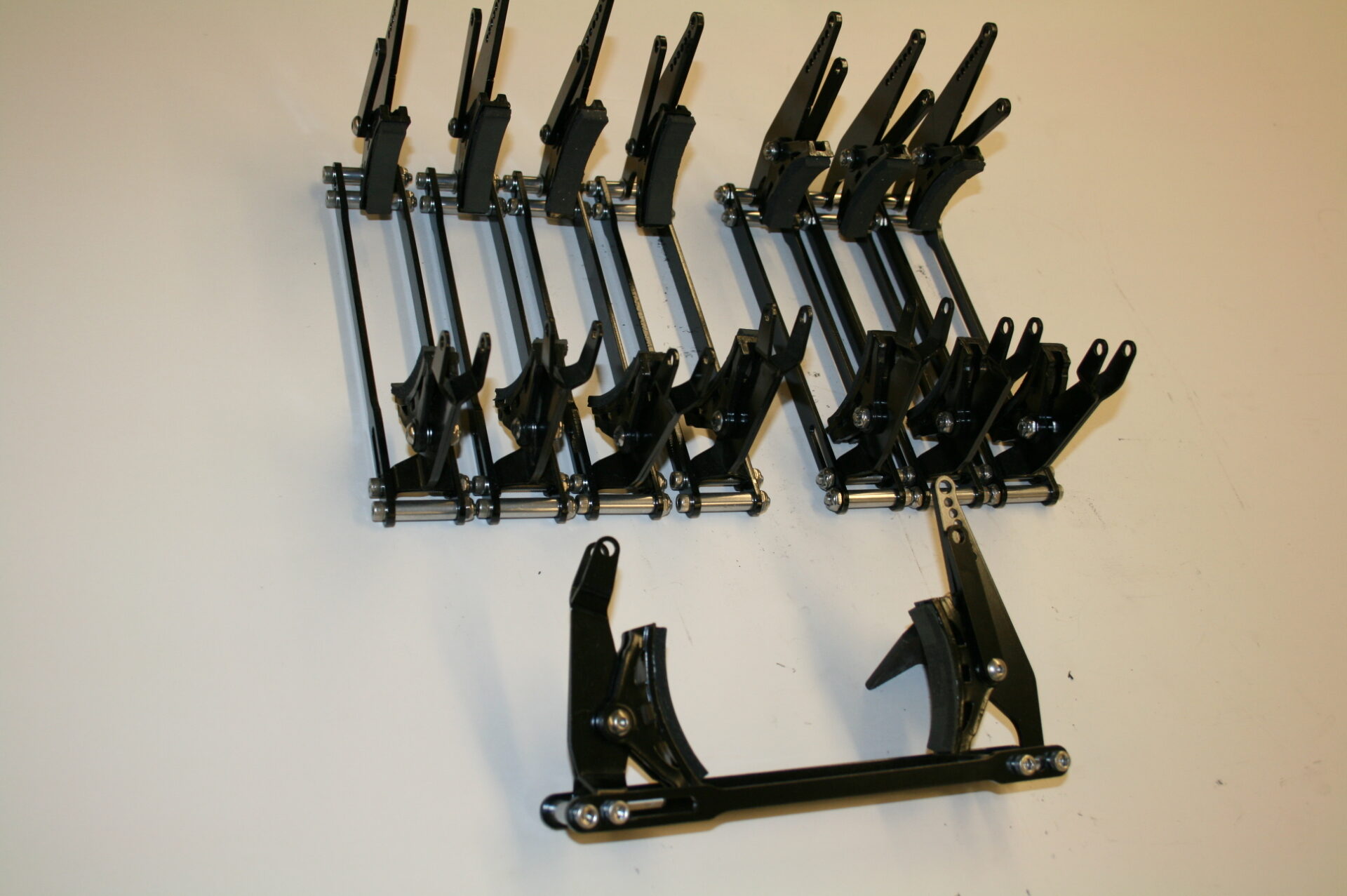 -Standard Cast Drop End                        $25 each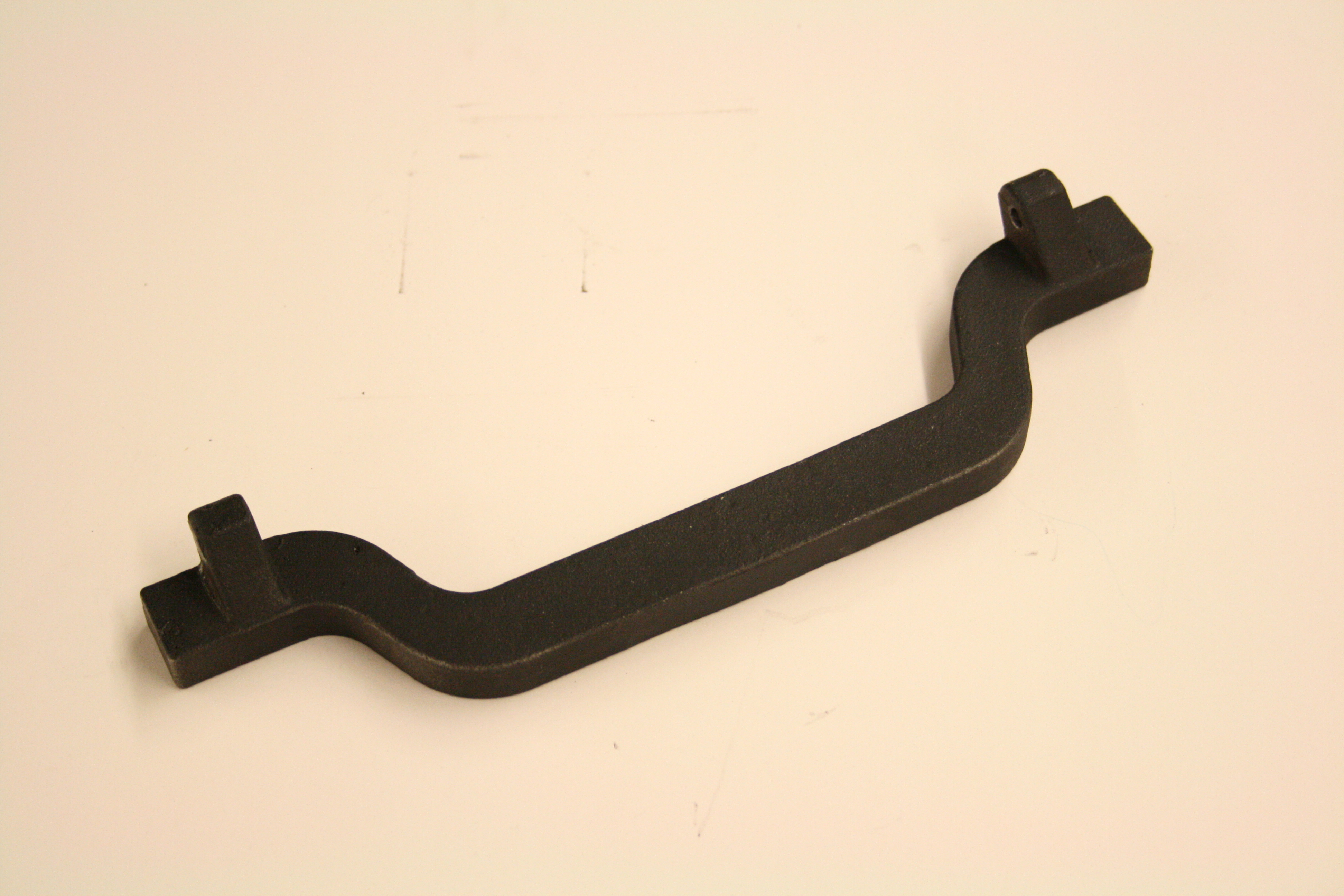 -Modified Drop End for Tol-O-Matic Gearboxes   $25 each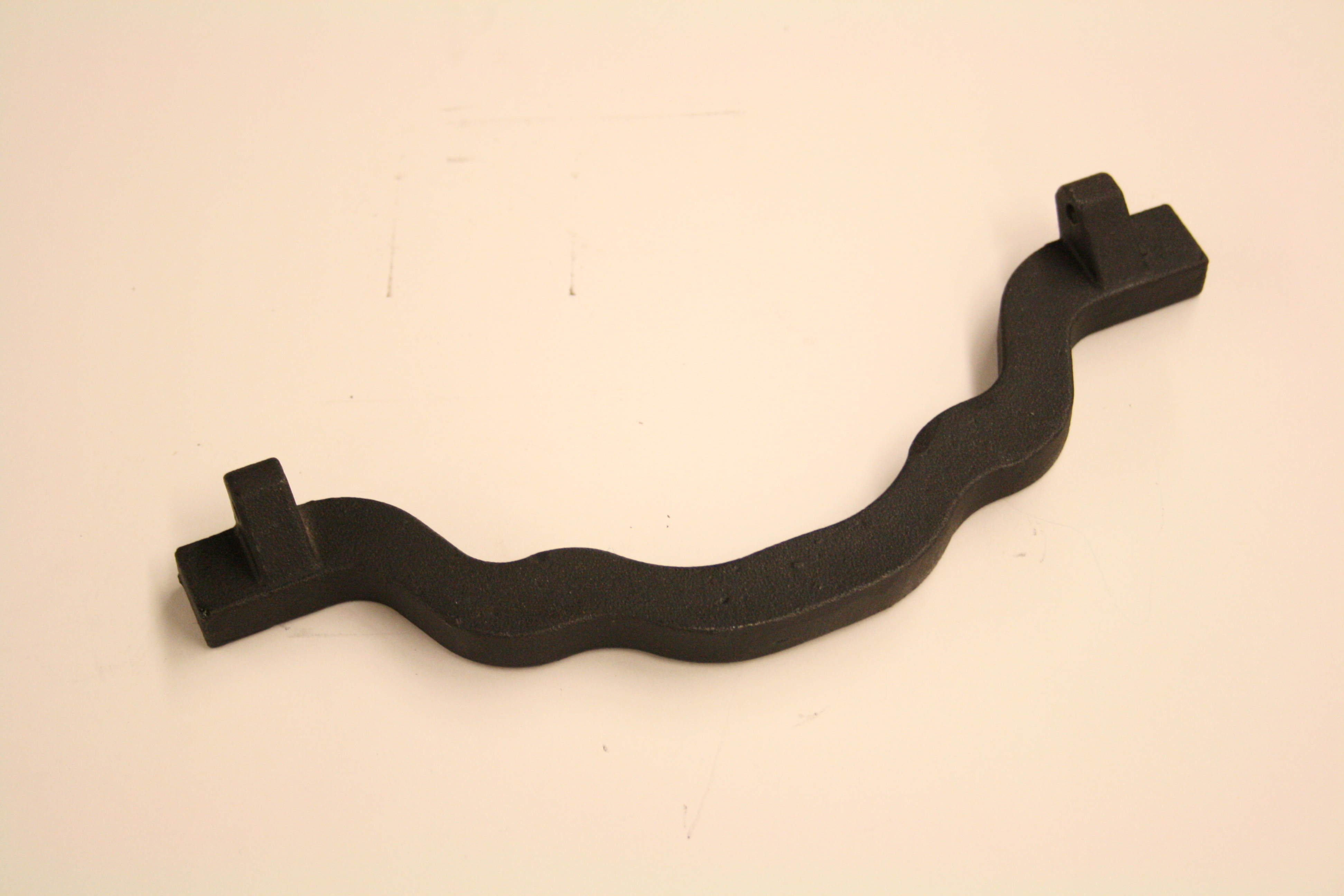 -Journal Box                                              $40 each
1.375″ bore